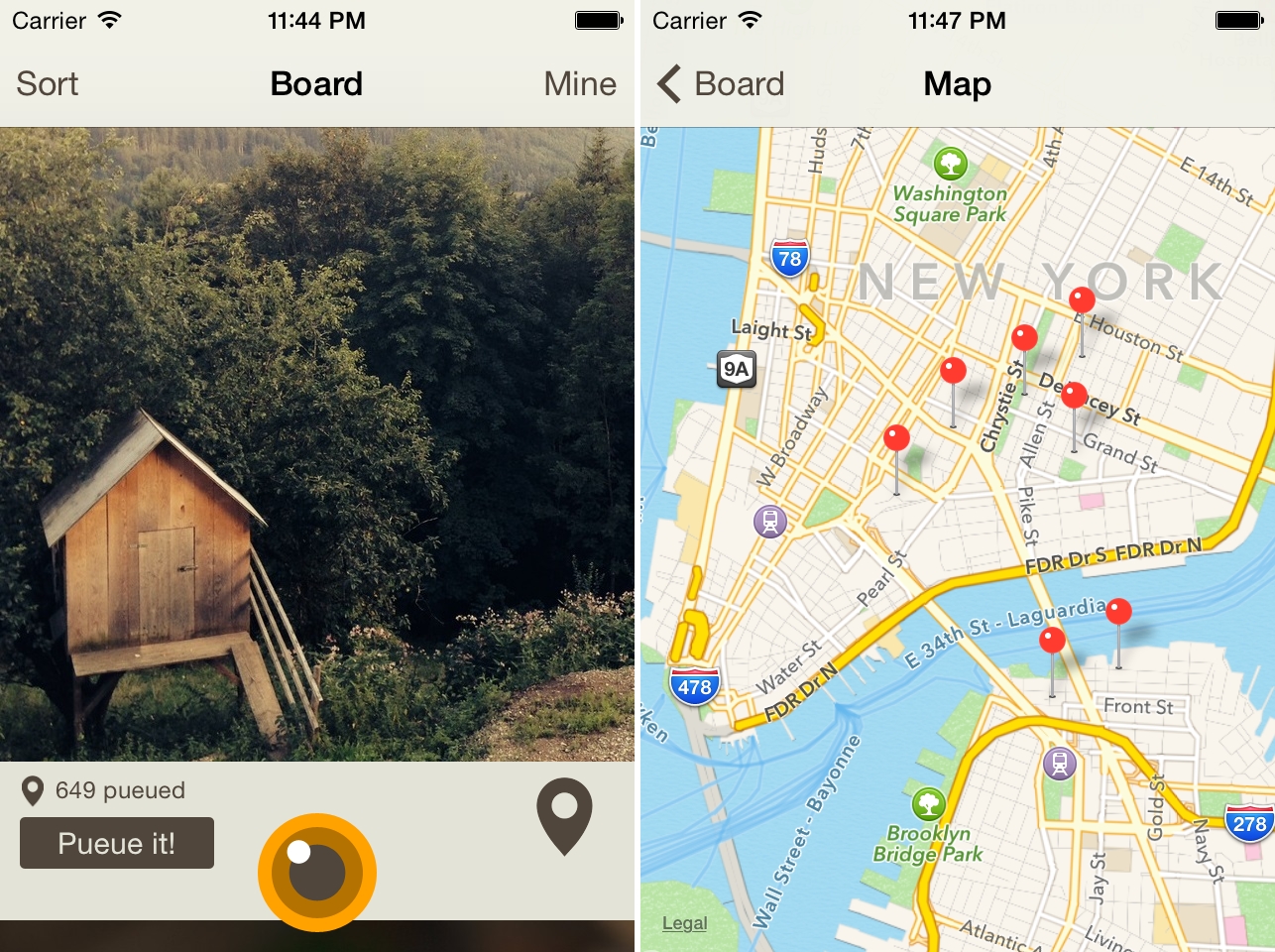 Location-based photo spreading application. Infect others with your photos, just by taking a picture.
People can explore pictures around them, and like some of these pictures. If someone like a picture, it extends appearrance areas and lifetime of the picture. Without continuously extending, the picture will die.
Manipulated Apple Maps API with PHP and MySQL as backend.
Implemented a monitoring system about the range and the epidemic of photos.
Expired on iTunes App Store.